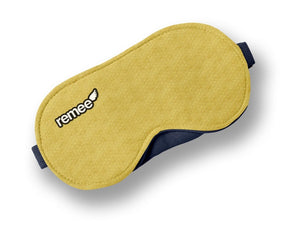 NOT AVAILABLE IN STORES
Take control of your dreams with the LUCI Lucid Dream Mask. During your REM Sleep Cycle, the LUCI will 
create a series of light flashes which alert your brain that you are dreaming, and awaken your consciousness, while keeping you sound asleep, allowing you to take control of your dreams.
Lucid Dreaming Sleep Mask
Comfort
Our Lucid Dream Masks help you fall asleep easily. Using quality materials, and airflow, we ensure your mask stays comfortable all night.
Control
Our lucid dream masks stimulate your brain with light flashes during your REM sleep cycle, leading your brain to realize you're dreaming.
Cost
We have the best price on the internet for lucid dreaming masks. That's because we ship them directly from our manufacturer.
Customer Service
100% Customer Satisfaction is Guaranteed. We take great pride in our product, and we stand by it!
Good seller and product was packed well. I testing it allready and everything worked.
I have used before similar tool (REM- dreamer mask) and red led lights are good quality. For LD need to prepare earlyer, daytime I use smartwatch for reality check reminder (I save them 10 pc and unregular interval). Tonight I do not get LD, but tomorrow Remee must work.
The mask's soft padding and adjustable straps ensure a snug fit, making it comfortable to wear throughout the night.
I was a skeptic, but this mask changed everything. Now I look forward to bedtime, eager to explore the depths of my imagination.